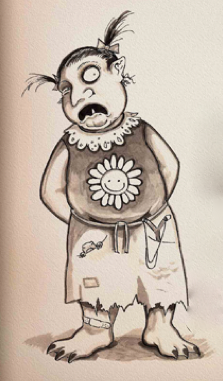 Hags are creatures that feast on humans.
Appearance
Edit
Hags have only three toes, and are a bit squat. They are known for eating people, except for Mum, a reformed hag.
Personality
Edit
Hags get angry easily.
Background
Edit
Abilities
Edit
All hags are female. When baby hags are needed, they simply pop out.
Notable characters
Edit